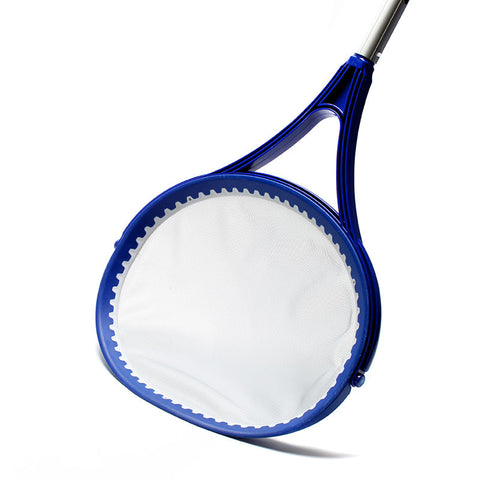 leaf skimmer flexi frame
Vendor
Natural Chemistry
SKU
236
leaf skimmer flexi frame
Bends around obstacle to pick up debris - then bounces
back into shape
Flexi-Nets make it easy and fast to pick up dirt and debris from the
pool because they bend around obstacles in the pool, such as steps,
ladders and main drains. This means no more chasing leaves around ladders, or struggling to catch a twig by the pool steps.
With Flexi- Nets,picking up debris has never been easier.
EffectiveEach Flexi-Net has a super strong wishbone frame, to provide strength and rigidity.
The unique double moulding process means that the net fabric is physicallytrapped between two layers of plastic, making it impossible for the net toseparate from the frame