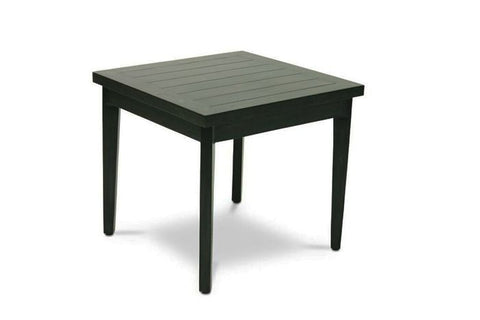 Adeline End Table
Vendor
Plank and Hide
SKU
724018
Adeline End Table
Adeline portrays the stylistic gestures of mid-century Danish modern design, employing ergonomics and simple beauty. The kicked back legs and low, comfortable seating are founded upon the age-old modernist ideals of form and function. We've taken the typically wooden chair and transformed it into Aluminum and gave it a sling seat for ultimate comfort. Adeline is updated with a hip hand-finish and is ready to be a part of your party!
Gorgeous hand-finished Aluminum frame in Mochaccino
Product Dimensions 23"W x 23"D x 21"H
Construction Material  Aluminum
*THIS ITEM OR GROUP MAY BE AVAILABLE IN MULTIPLE COMBINATIONS, COLORS, FABRICS OR SIZES, SOME PICTURED ITEMS MAY BE ADDITIONAL OR NOT INCLUDED, SEE STORE FOR DETAILS. STORE DISPLAY MAY BE DIFFERENT FROM IMAGES SHOWN.