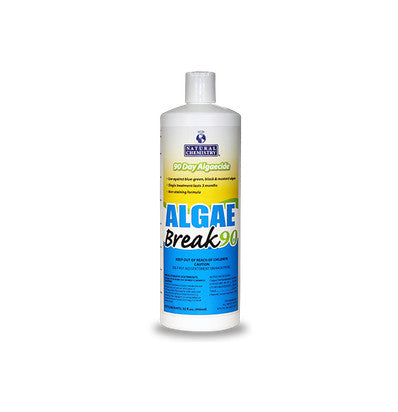 Algae Break 90
Vendor
Natural Chemistry
SKU
227
Algae Break 90
90 Day Algaecide
To control algae in your swimming pool, simply add Algae Break 90 every three months. Your pool will sparkle like never before. Keep algae at bay with Algae Break 90.
Kills and prevents blue-green, green, yellow and black algae
Non-foaming, Non-staining†
†When used according to directions in balanced pool water.
Use against blue-green, black & mustard algae
Single treatment lasts 3 months
Non-staining formula