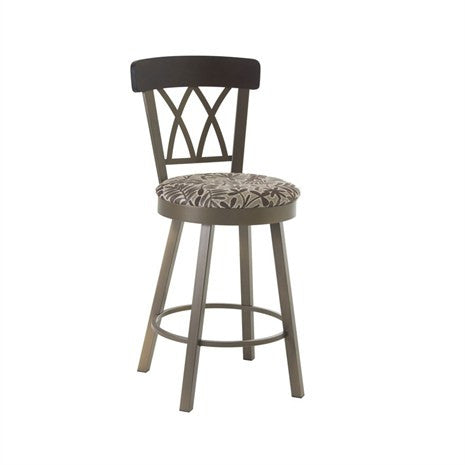 Brittany Bar Stool
Come home to the countryside. You love the soothing, down to earth look of this welcoming style, with its wood accents and warm, irresistibly tasteful colors. Chez vous, old-fashioned finishes and textures pair perfectly with floral prints, stripes, and understated checks, and cherished family objects enhance the ambience. Let your love of all things country shine through in your décor — it's a great way to live!
•Ultra-sturdy steel frame
•Well-cushioned seat
•Wood backrest
•With memory return
Dimensions:
30" H x 17-3/4"W x 19-1/2"D
Why Amisco?
Amisco, a Quebec-based Canadian company, takes great pride in designing and producing residential furniture that satisfies the tastes and needs of all ages. Our top-quality steel furniture reflects the latest North American design trends, and we are committed to producing pieces our customers will enjoy using day after day. Every item we make is exceptionally comfortable, superbly finished, durable—and backed by worry-free after-sale support. Amisco—head and shoulders above the rest of our industry!