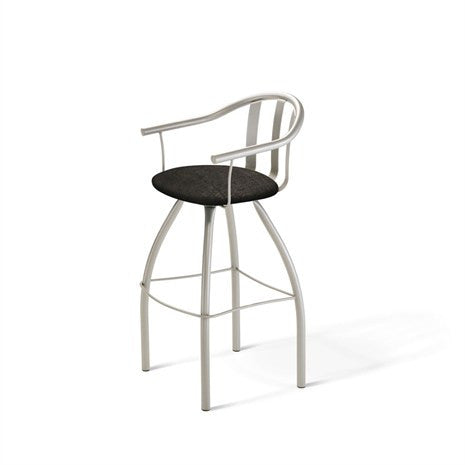 Mae Counter Height Stool
Resolutely urban. You live in the fast lane, but make the right choices. You love curating your surroundings with a hipster look, a relaxed ambience, and the out of the ordinary. At your place, it's never business as usual. You have your standards, especially for furnishings. Gleaming metals, pure, flowing lines, and shiny surfaces call your name. There is nothing superfluous or artificial about it—it's really you!
•Ultra-sturdy steel frame
•Well-cushioned seat
•Non return
Dimensions:
24" H x 22-1/2"W x 23-1/2"D
Why Amisco?
Amisco, a Quebec-based Canadian company, takes great pride in designing and producing residential furniture that satisfies the tastes and needs of all ages. Our top-quality steel furniture reflects the latest North American design trends, and we are committed to producing pieces our customers will enjoy using day after day. Every item we make is exceptionally comfortable, superbly finished, durable—and backed by worry-free after-sale support. Amisco—head and shoulders above the rest of our industry!