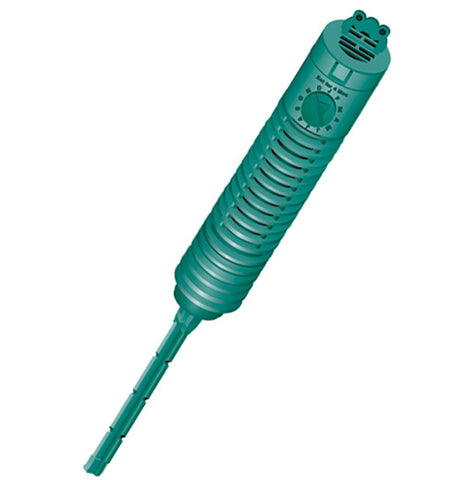 Spa Frog Mineral System
Reduce the usage of chlorine and bromine by up to 50%, stop faded swimsuits and powerful odors with FILTER FROG. Designed to fit conveniently inside of your spas filter cartridge, this is the only hot tub mineral sanitizer designed with the patented FROG mineral protection for hot tubs up to 600 gallons, FILTER FROG lasts up to 4 months, and features an easy reminder dial to help you remember when to replace it. Supplement with a low level of chlorine or bromine and hot tub care is complete with soft water and a crystal clear shine.
Benefits
Fresh Mineral Water® System for Hot Tubs up to 600 gallons
Kills bacteria with up to 50% less bromine*
Conveniently fits inside a filter cartridge
Lasts 4 months or whenever you drain your hot tub
Simply supplement with a low level of dichlor or bromine
Use with FROG Jump Start® for an effective start-up shock when refilling the tub
Compatible with ozone or UV
How It Works
The FILTER FROG mineral sanitizer fits easily into the center of your spas filter cartridge. It is a one-piece design that can be shortened if necessary. The unique design draws in your spa water through the openings in the cap and sides and circulates it through our patented mineral formula dispensing a low level of minerals into the spa. Simply supplement with 1 ppm of chlorine or bromine.