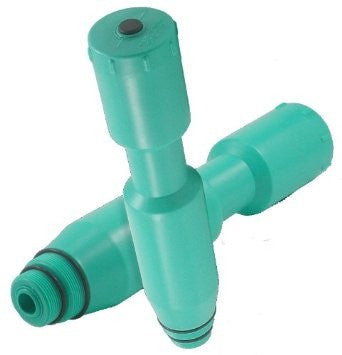 Winterizing standard 16" Compensator 1-1/2"
Winterizing standard 9" Compensator 1-1/2"
This simple device saves your Skimmer from ice expansion cracks. A winter pool closing "must-have" for cold climates, protects your skimmer housing from costly ice damage by absorbing the ice expansion during the cold winter months. Simple to use - just place it in your skimmer, after the water level has been lowered for closing. We also recommend a Backwash Rubber Stopper or Backwash Plug to seal the return line and protect the plastic inlet.